Premium Materials

Outmore Heat.Tech

Comfort for all seasons

Water- Weather- & Life-Proof

Responsibly sourced
We use only the finest materials in our furniture. From premium to teak to performance Sunbrella® fabric, you can rest assured know you're getting your money's worth.

Our furniture will be there for years and years of memories.
Our patent pending Outmore HeatTech delivers an outdoor living experience like none before.

With five adjustable heat settings and 10+ hours of battery life or continuous plug-in operation, we make it easy to 'be outmore'
We have rethought every aspect of outdoor furniture from the ground up.

Our cushions have a custom designed multi-layer construction with both memory and high density foam.
Our electronics meet IPX6 standards for water resistance, leverage UL listed Auto OEM technology, and are protected by stain-resistant fabric.
The Solerno Collection can handle anything you can throw at it.
Nature provides us with the beautiful teak wood we use in the Solerno Collection. And we are committed to preserving that for generations to come.

We use only FSC®(Forest Stewardship Council) certified teak from Brazil.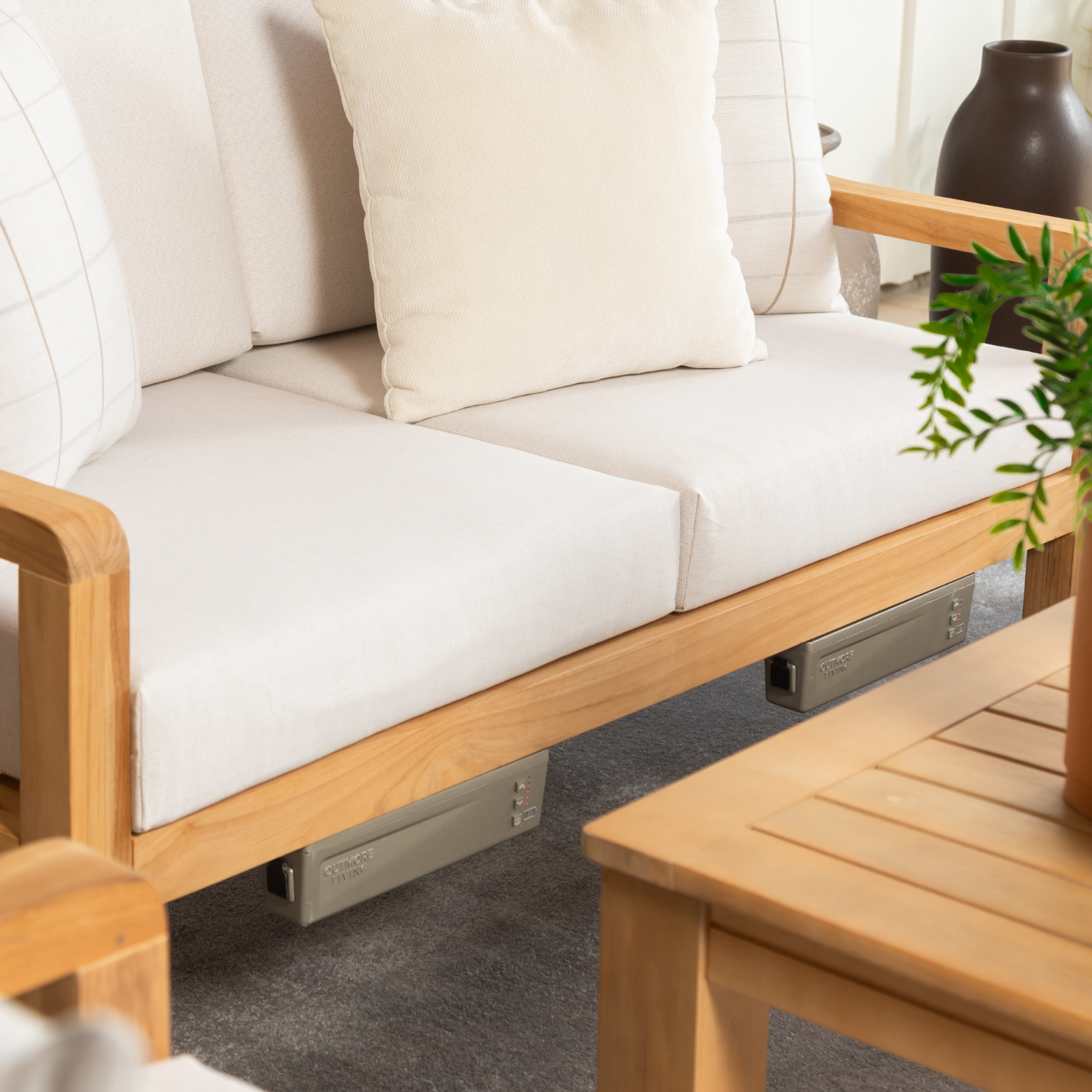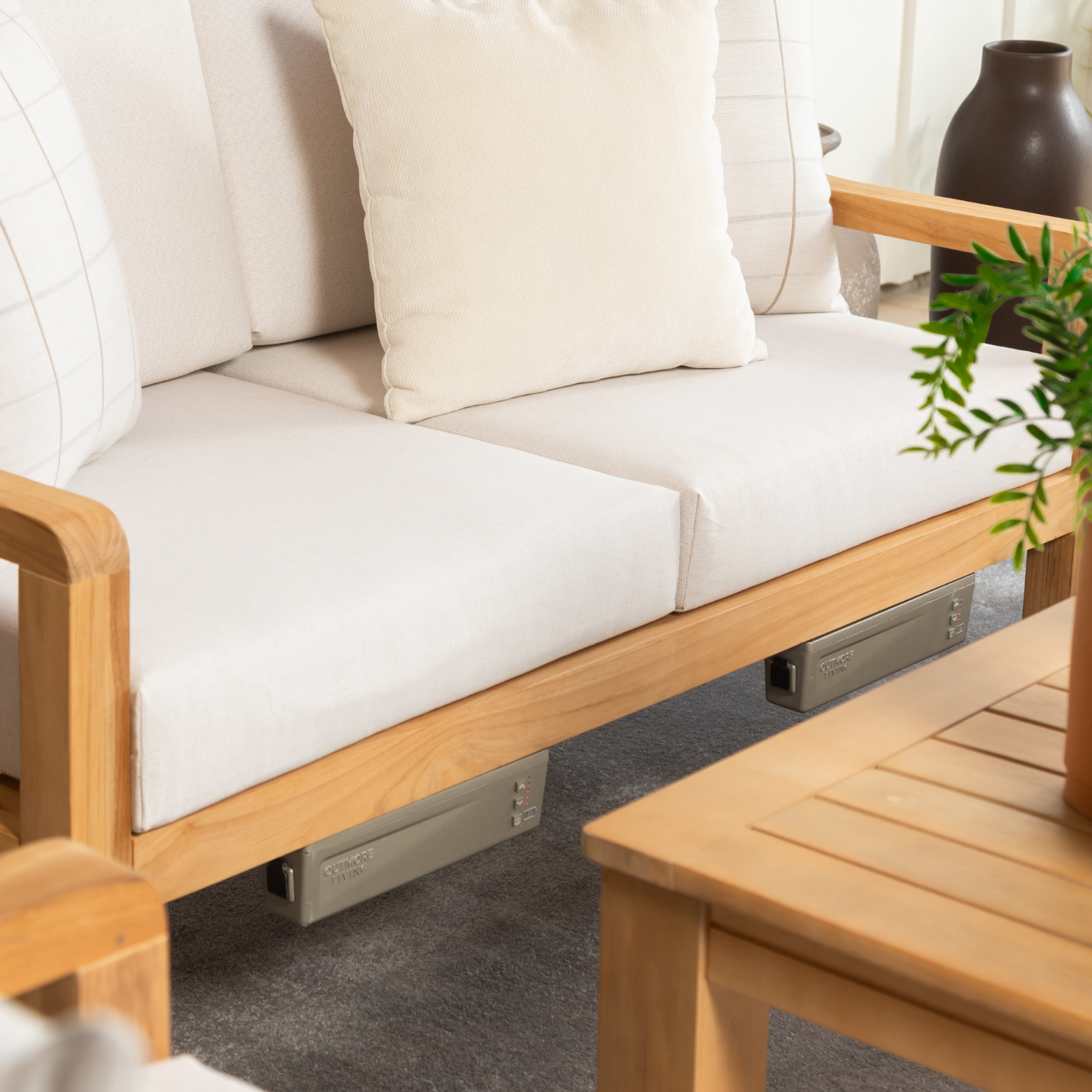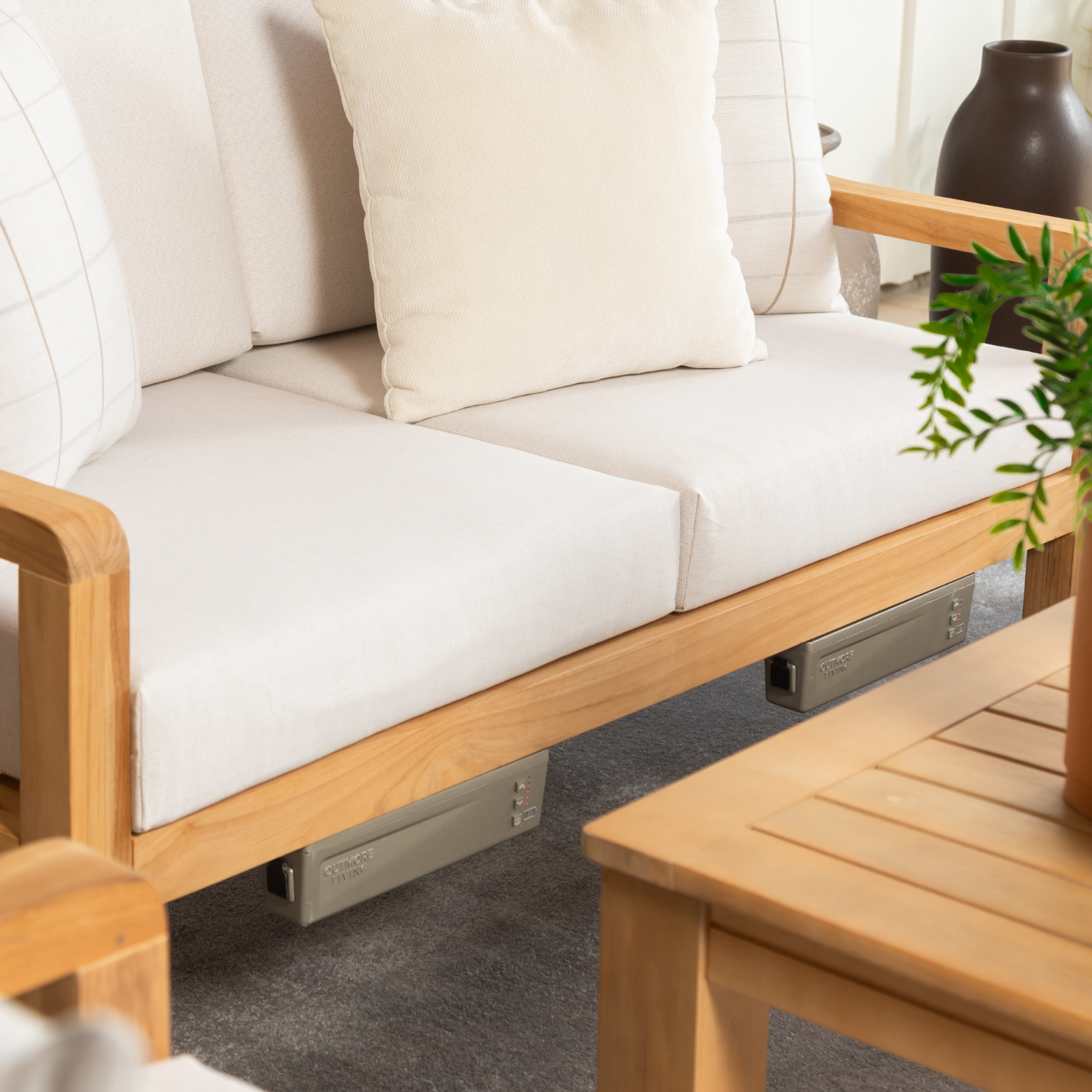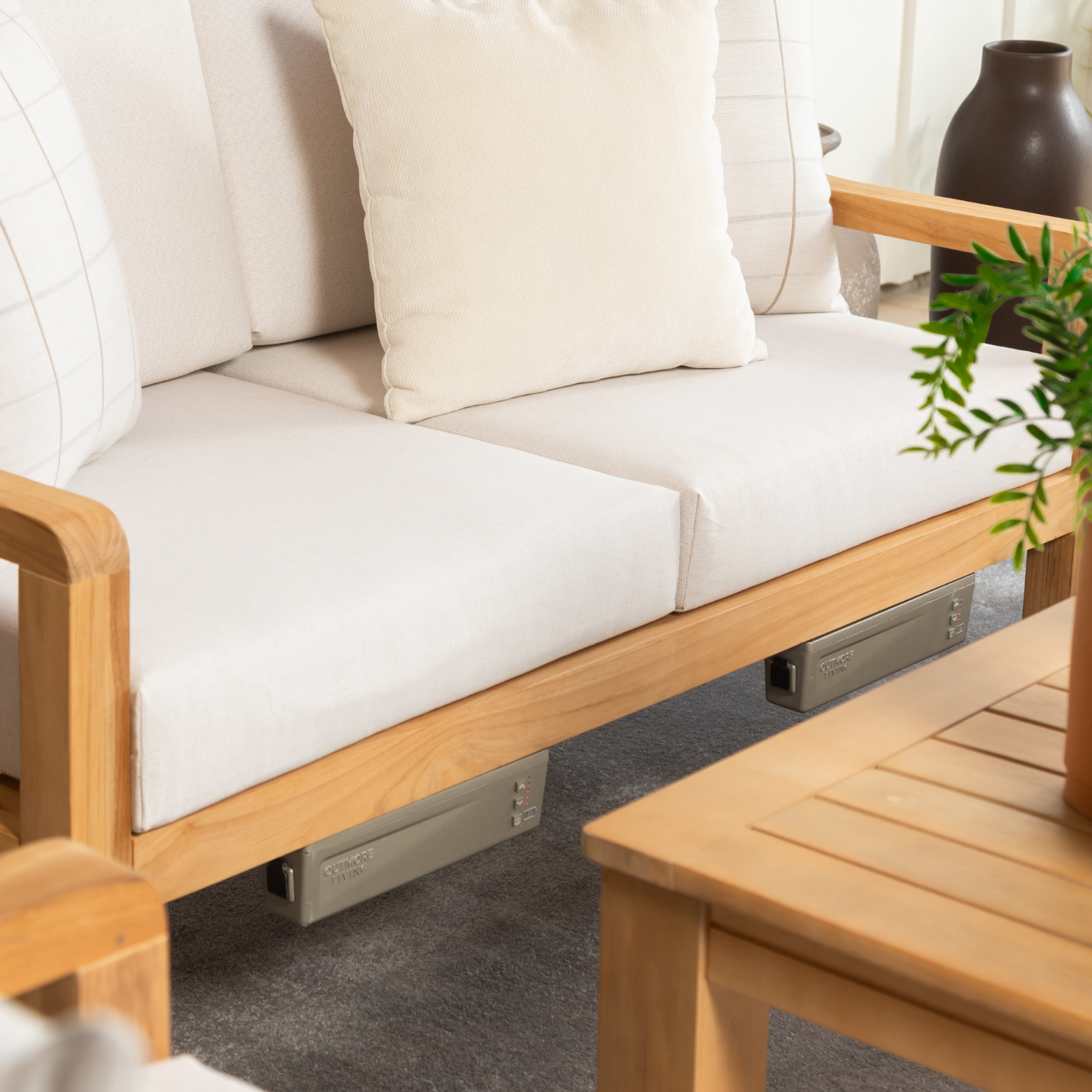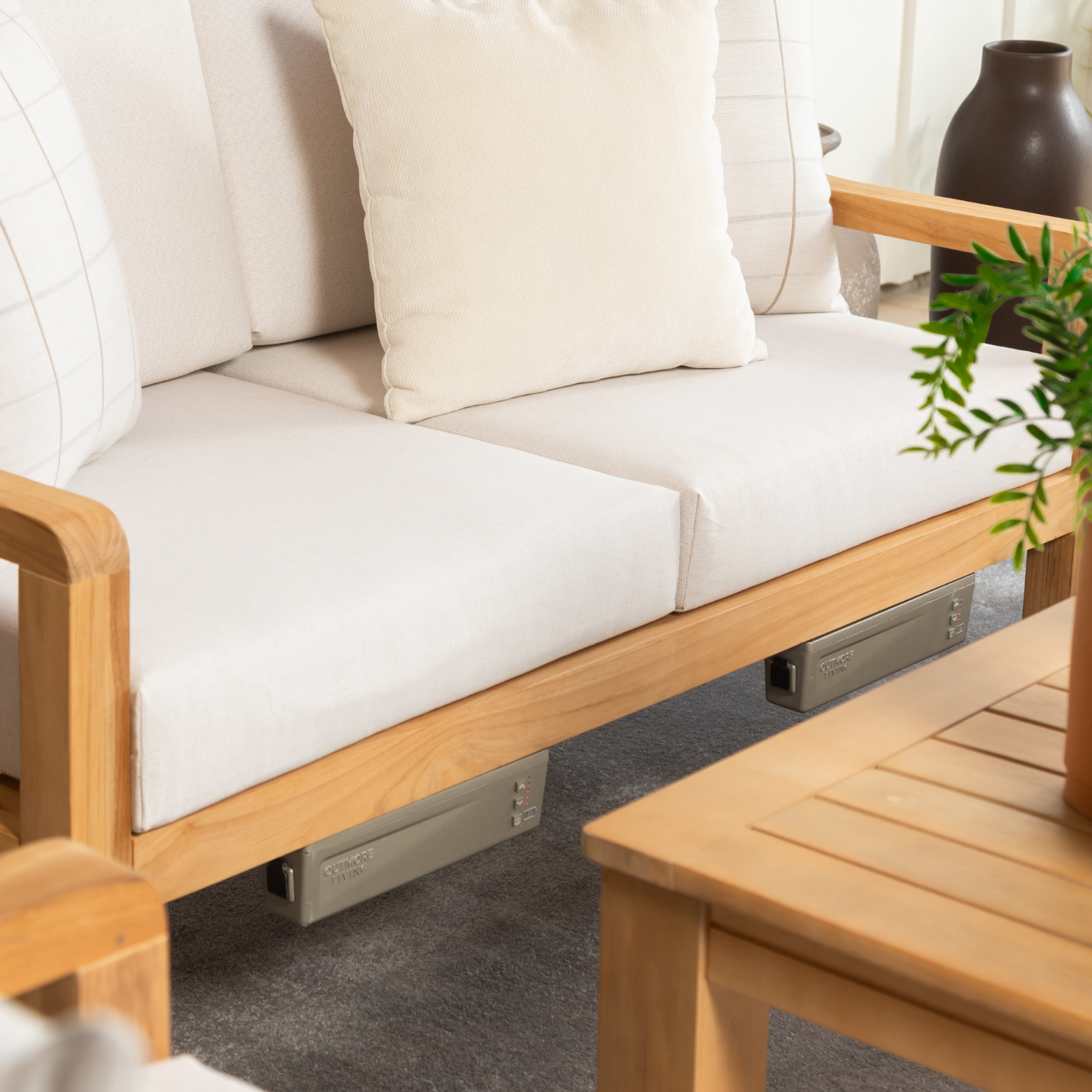 THE DIMENSIONS
Heated Teak Chair

Height: 35 inches
Depth: 32 inches
Width: 30.5 inches

Heated Teak Loveseat

Height: 35 inches
Depth: 32 inches
Width: 55.5 inches

Heated Teak Sofa

Height: 35 inches
Depth: 32 inches
Width: 75 inches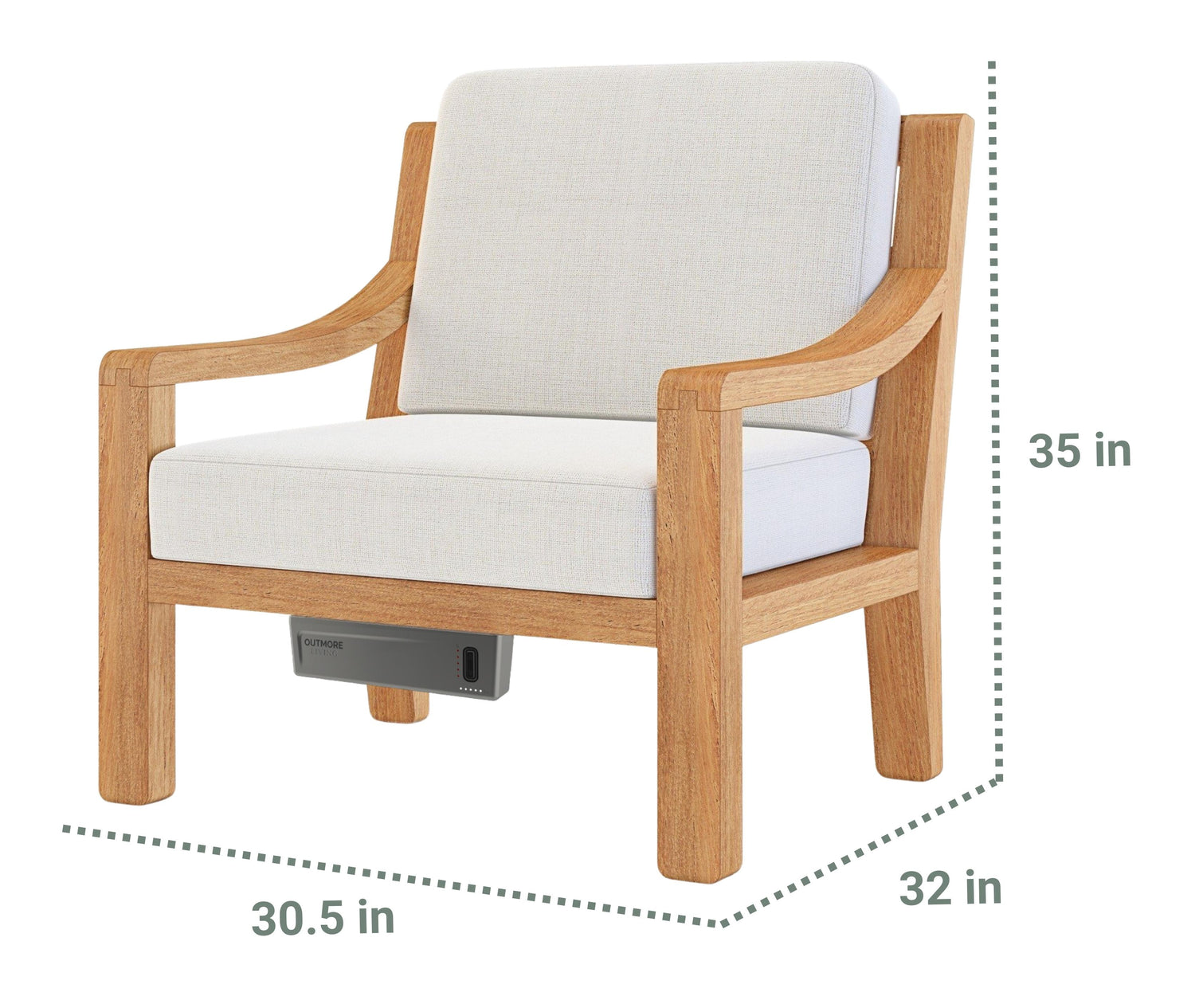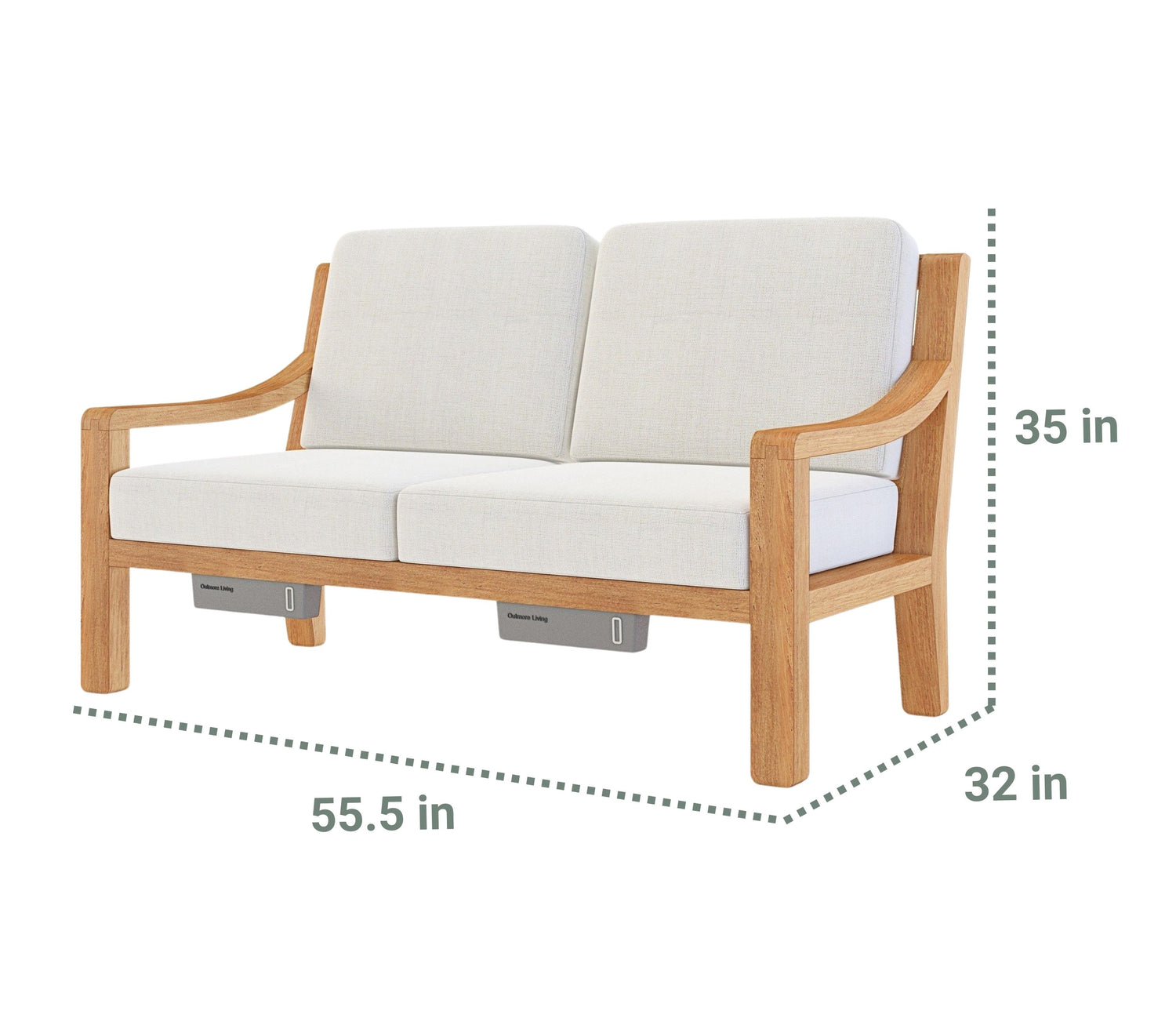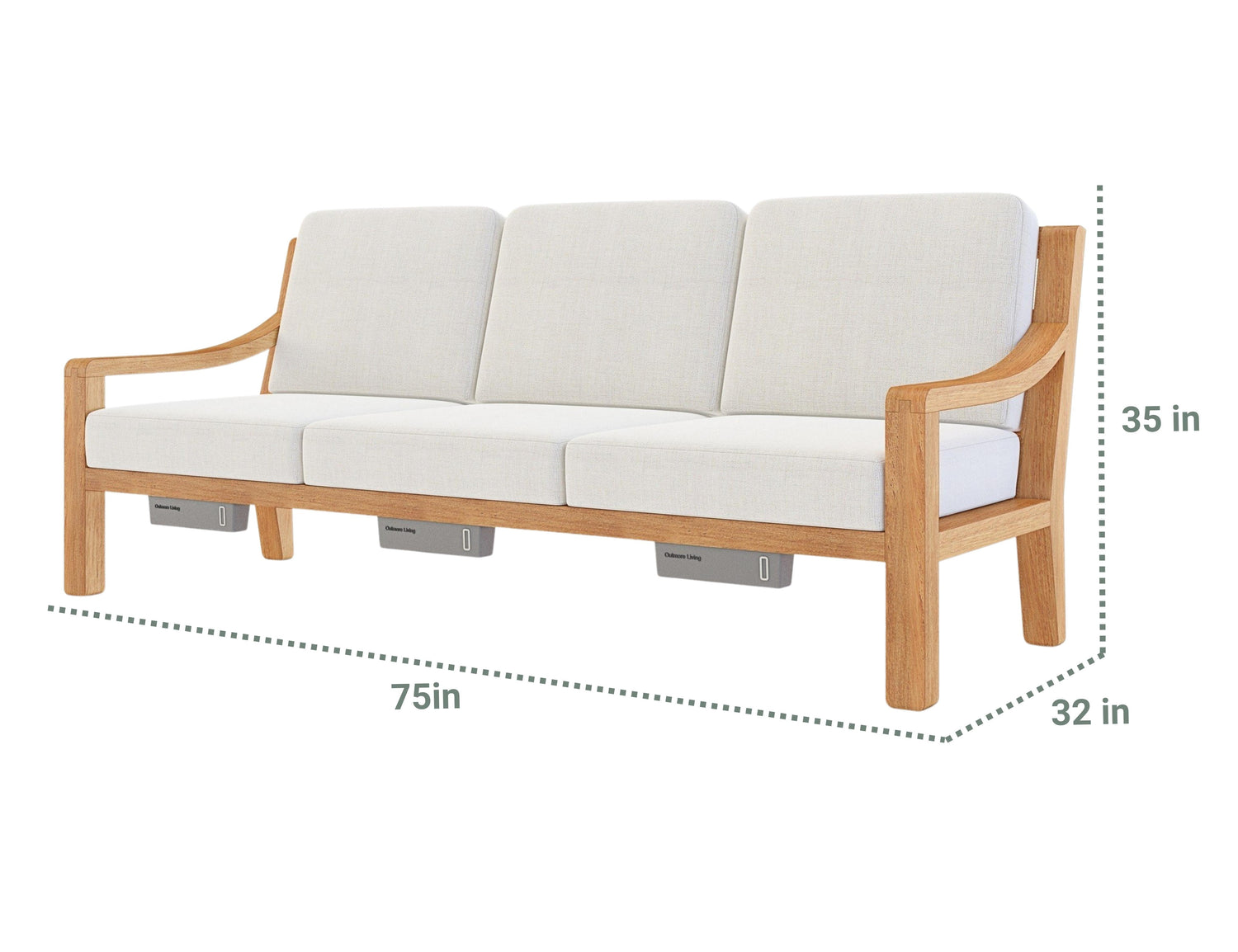 THE VERSATILITY