Fully Refundable

We will refund you no questions asked anytime before production begins.

Open and transparent

We will update you on our progress early and often.

Secure payment

We use industry leading payment providers for security and privacy.
The Solerno Collection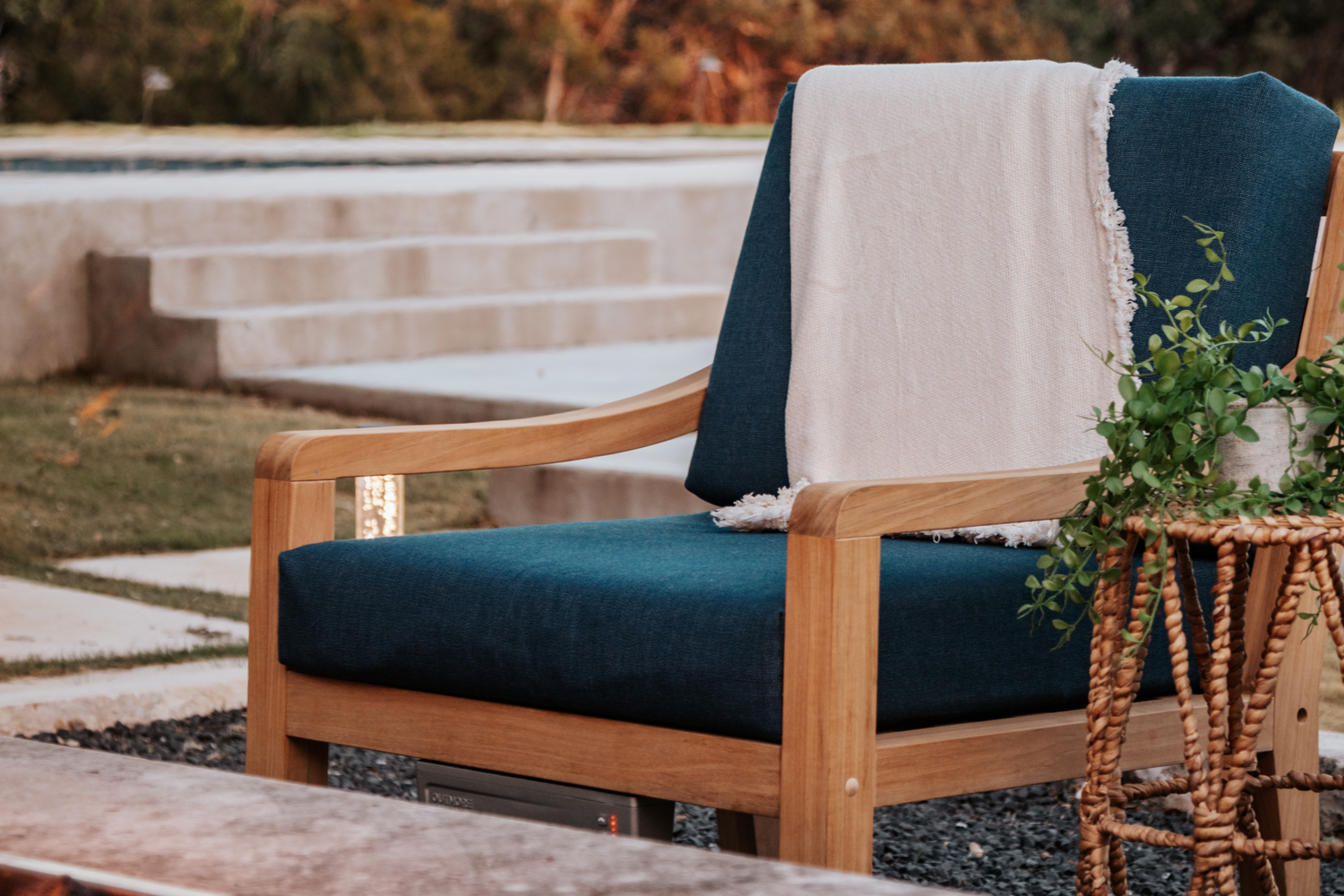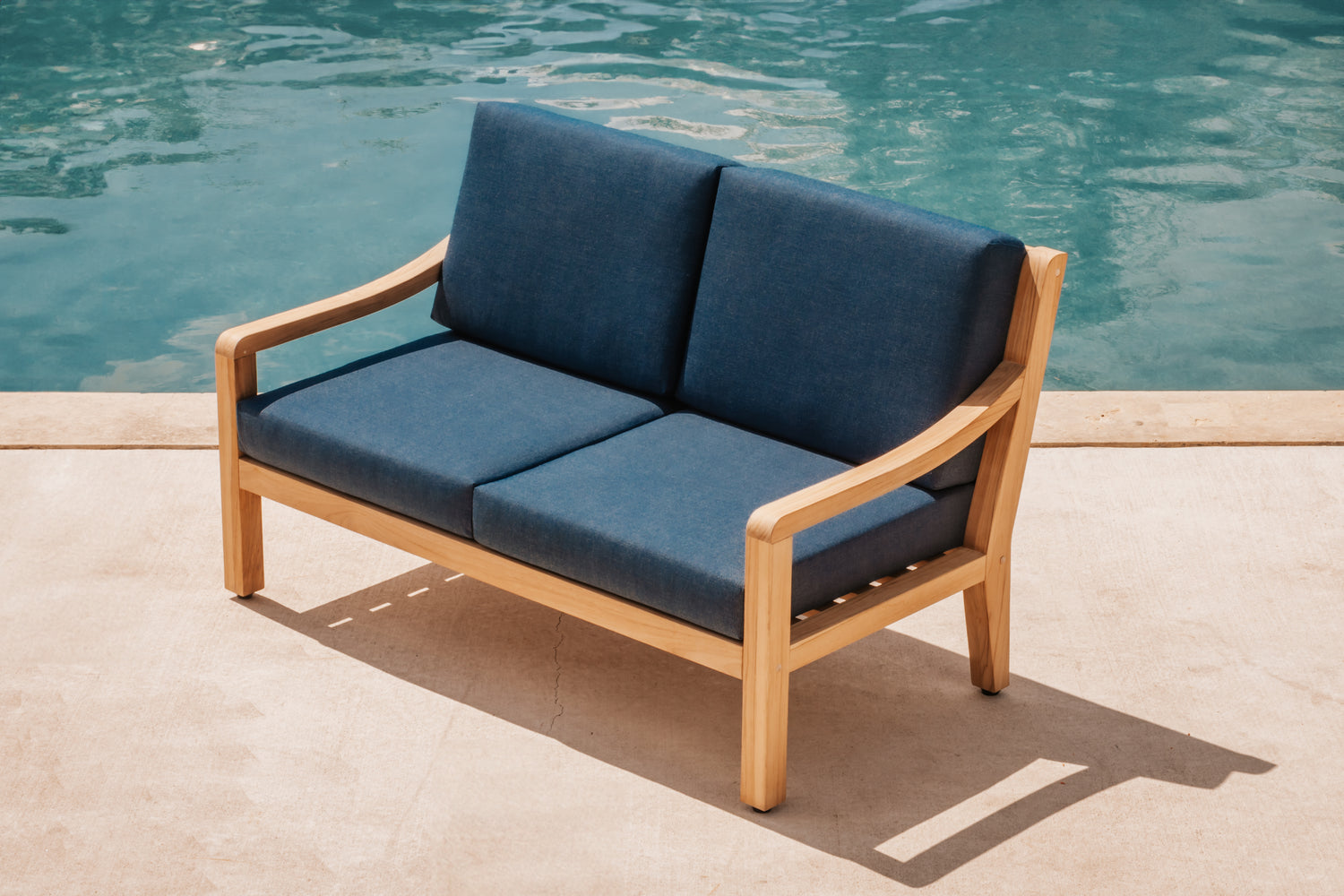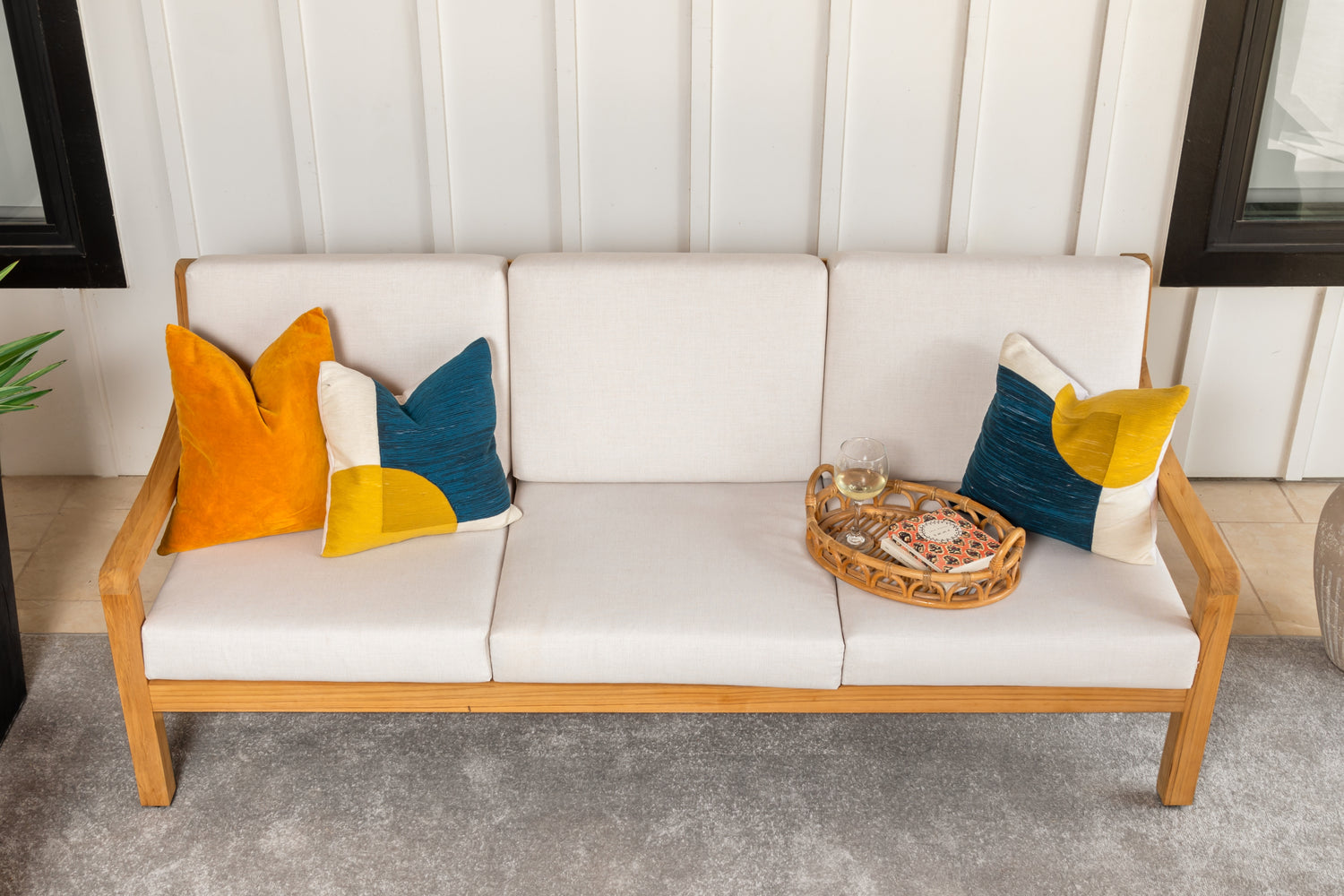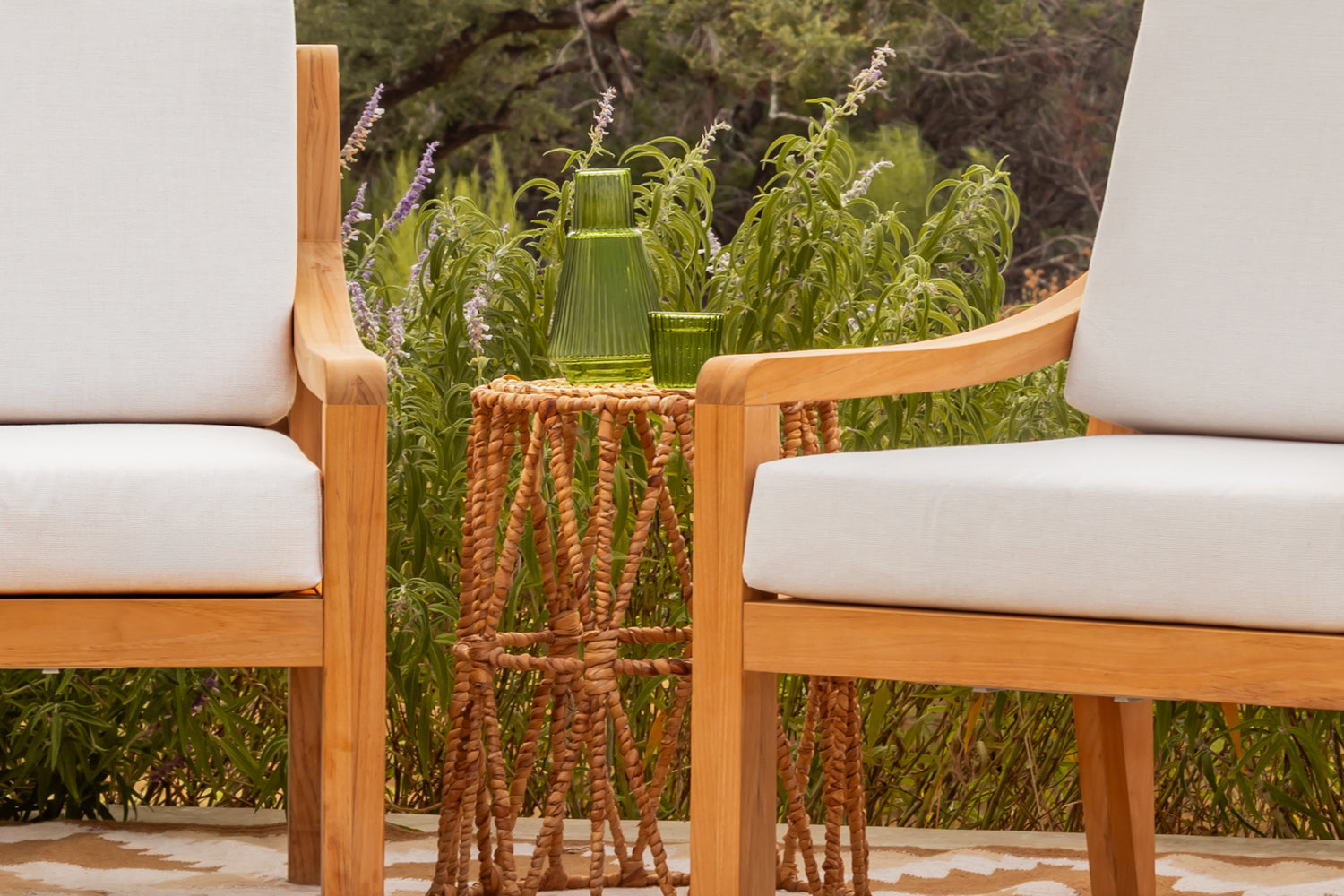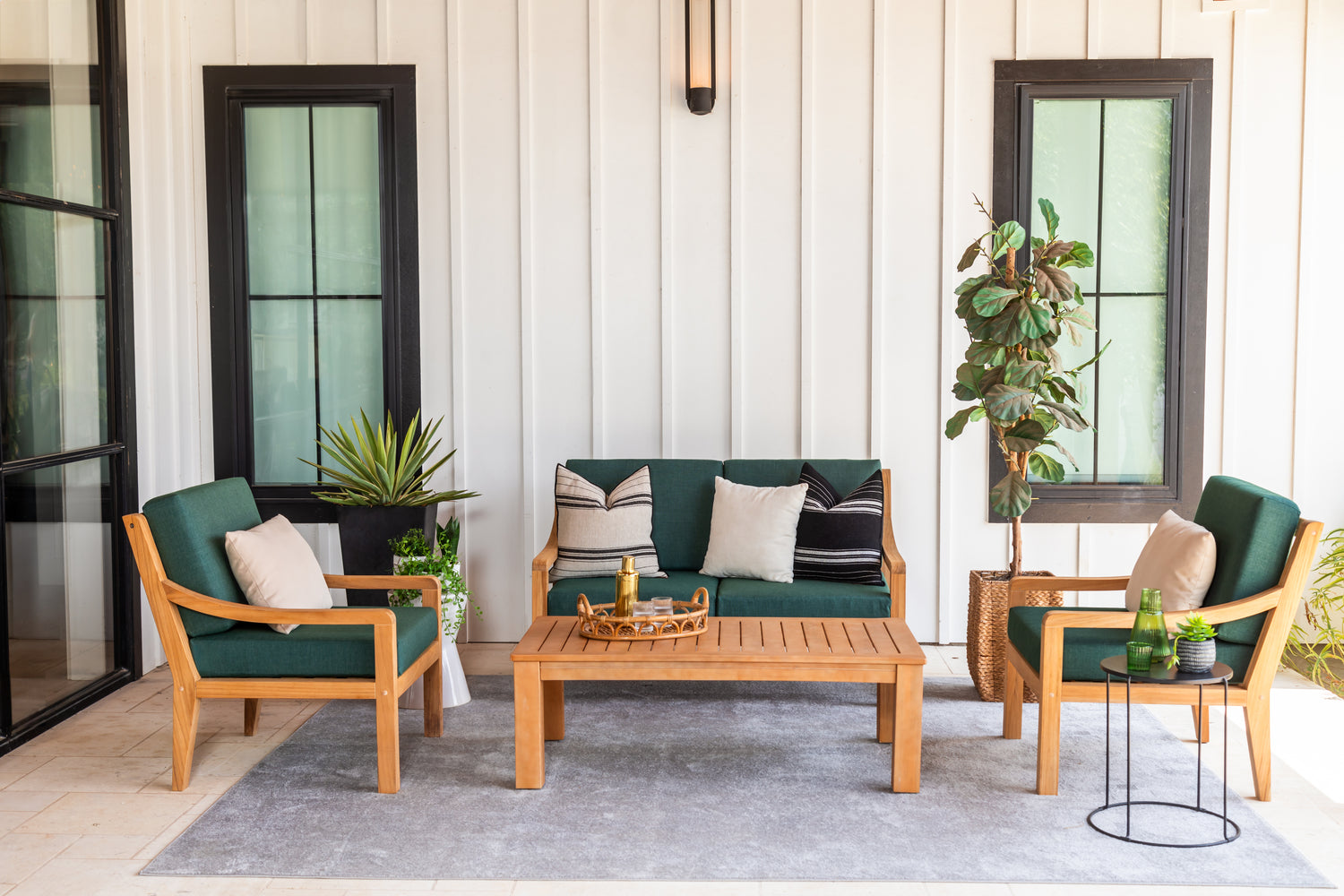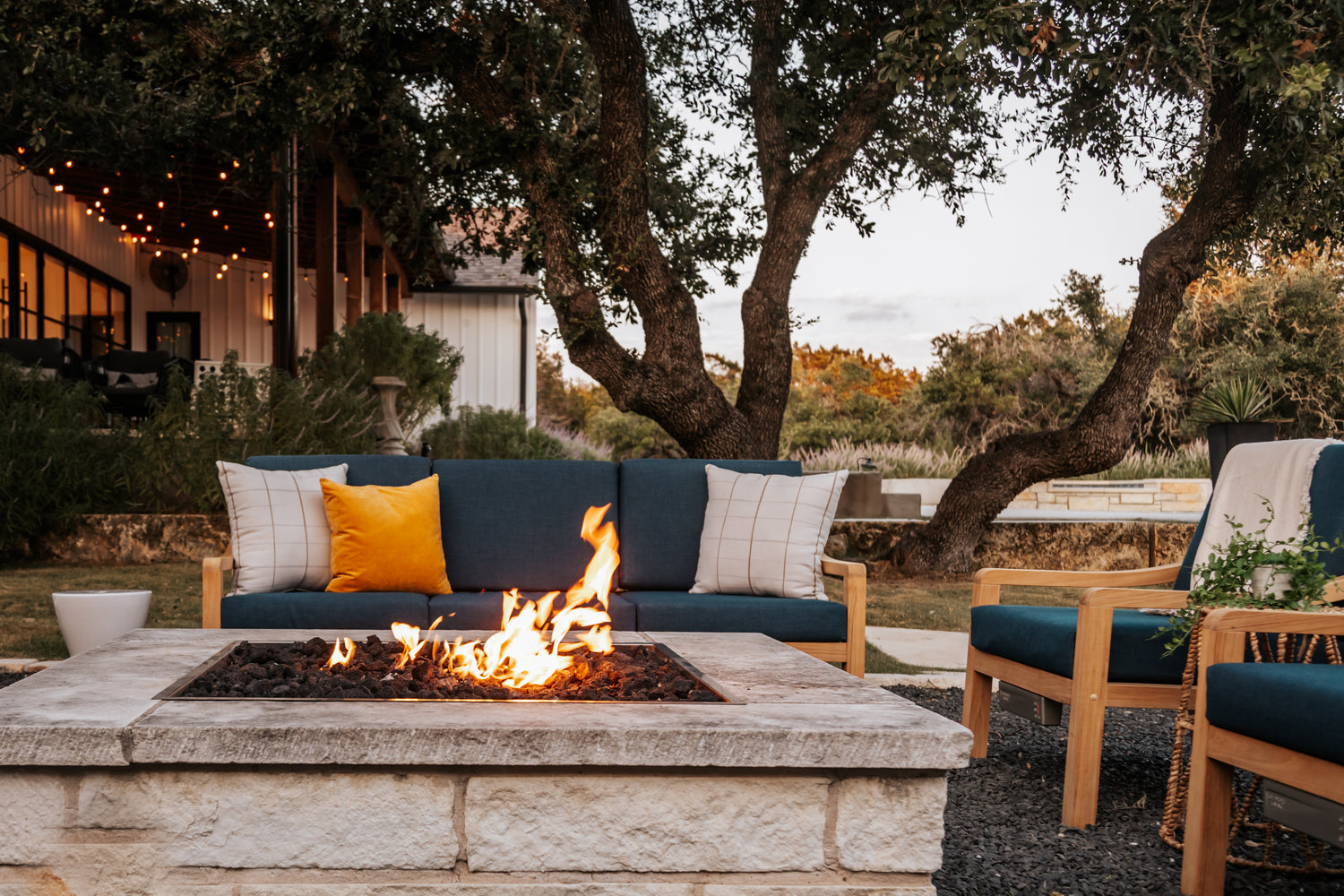 FAQs
Electrical and Heating
HOW HOT DOES THE FURNITURE GET?

Depending on your selected heat setting, the cushions range from 85-120° F over 5 levels.
CAN I JUST PLUG MY FURNITURE INTO AN OUTLET?

Yes. You do not NEED to use the battery and can always have your furniture plugged into a standard 12V outlet. All Outmore Living products come with an outdoor power cord to enable you to always have access to an 'evergreen' plug-in.
Is it safe?

Absolutely, we have extensive certification and testing programs. The electrical systems are IPX6 waterproof. The heating elements are UL listed. The fabric and foam both meet fire-resistant specifications (TB 117).
Frame and Cushion
HOW WILL THE FRAME WEAR OVER TIME?

New natural teak has a golden honey color that will develop a natural silver-gray patina as it ages. The change in color is purely cosmetic and does not indicate any change to the strength or durability of the wood. Similar to the natural teak look, the finished teak will fade as it ages if not taken proper care of.

If you would like to maintain the original color, you can use specialized teak cleaners, such as Star Brite Teak Cleaner or Losso's Teak Cleaner. Proper maintenance can be as little as once-a-year.
CAN I LEAVE MY CUSHIONS OUTSIDE WHEN IT RAINS?

We've gone to great lengths to make our cushions as water resistant as possible, but nothing is 100% water resistant. It's always best to bring them inside or put a cover on the furniture when it rains. The cushions will survive occasionally getting wet, but be sure to let them thoroughly dry afterwards.
HOW DO I KEEP THE CUSHIONS FROM SLIDING OFF THE FURNITURE?

The front cushion within the Heated Teak Collection magnetically attaches to the front power bar connector and the back cushion and front cushion are magnetically connected as well. This not only powers the heated cushions but also helps to prevent the cushions from sliding around when in use.